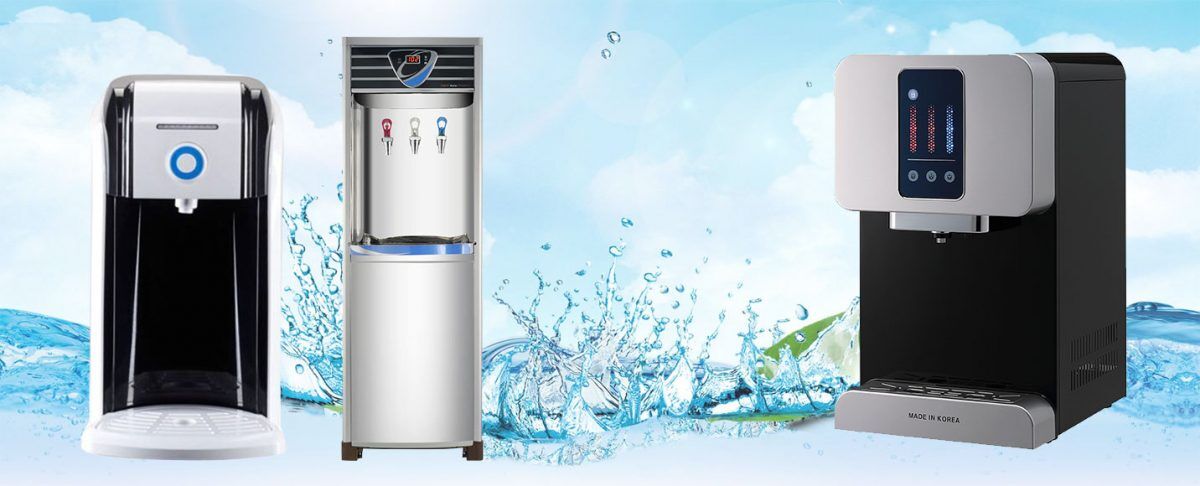 March 10, 2021
In the past couple of years, investing in a hot and cold water dispenser has become widely acknowledged and popular. Gone are those days when we had a refrigerator for chilled water and a kettle for hot. Today, water dispensers for office and for home have become advanced enough to be used as stand-alone machines and get everything done.
The principal reason for the surge in popularity is that people want to curtail bills, save valuable time, and desire ease. More than ever, the norm has got them irritated with unnecessary trouble when wishing for merely a glass of water. This is then followed by how water dispensers for home add a new dynamic to your kitchen with the range of designs they come in.
However, in this blog, we will guide you on what to look for in a new water dispenser, especially when the market is flooded with options and variations from numerous water dispenser supplier.
The Type of Water Dispenser
There are two types of dispensers in the market:
Bottle Fed - These dispensers use a large can, attached at the top to serve water. When the tap opens, water goes through a filtration process that eliminates the impurities and provides filtered and pure water. It is chiefly recommended to be used at home or in an apartment, and is commonly referred to as a hot and cold water dispenser.
Mains Fed - These dispensers are attached to a direct water supply without needing a large can at the top. It is most recommended for use in offices and public places where water is needed at a great stretch. They are available in market by the name Direct piping water dispenser
Choosing one always depends on where you would be using it and how much water you readily need to be served. Once you have decided this, you've taken the first step and are ready to move on.
Temperature
Water temperature is a crucial aspect of the overall purchase decision. It always falls under your hand that what suits you the best. Typically, people appreciate chilled water in hot weather conditions as it makes them feel more genuinely alive. While ambient or room-temperature water is preferred in the other parts of the year.
Most dispensers today are hot and cold water dispenser and have the option to serve ambient and chilled water simultaneously. However, companies like Lava Water dispenser supplier Singapore who desire to excel and become a source of satisfaction in your life, have a third option too. These dispensers give you the chance to be served hot temperature-controlled water, also; meaning no matter even if it's a cup of tea or coffee; you won't need a kettle.
This makes it supremely easy to brew coffee while working. Temperature-controls mean you can treat your stomach with the same stuff it desires. No more compromises on taste and anything!
Type of water
In line with cold, hot, and ambient water, sparkling water is also a feature that many dispensers come integrated with. Although only you can determine your precise need and preference, it is widely appreciated by customers.
This list is a set of combinations we offer with our top-notch water dispensers.
Extra hot and cold
Extra hot, cold, and sparkling
Cold and sparkling
Cold only
Cold and ambient
Alkaline
Acidic
The two new additions you may see here are Alkaline and Acidic Water. Our alkaline water dispenser, which is a marvel of utmost engineering, separates the elemental composition of water into two parts and gives a choice to either opt for alkaline or acidic water.
Alkaline water is deemed to be great for health. It improves the immune system, makes the skin clear and glamorous, hampers the aging process while also building resistance against certain cancers. For these reasons, it has been in trend with the endorsement from celebrities and influencers worldwide. Lava Water - Alkaline water dispenser knows you cannot be kept shy of its sheer benefits and therefore lets you rejoice with no end.
Capacity
Measured in cups per hour, capacity is another essential thing you need to consider to meet your requirements. You must have a rough idea of how much you will be using it to handpick the one that works best for you.
While capacity has more to do with bottled fed dispensers, it still holds some significance when considering mains-fed. This is because the water drawn runs through strict filtration processes in which the sediments, residue, and microscopic agents are removed before it pours down in the cup. Thus, it requires some time.
Countertop or floor standing
Now the next thing in line is to determine whether a countertop or floor-standing option will be better.
Typically, a floor-standing water dispenser makes more sense in places with optimal size where they can be easily adjusted next to an electric plug within reach. In contrast, countertops are better when you're tight on space in something like an apartment or dorm room. While smaller in size, they deliver everything you can ask from a water dispenser.
Conclusion
Therefore, these were some factors you should consider when buying a water dispenser for office or even home. It's important to understand that such a purchase will be an investment, so all the things must be taken into account right now to avoid any problem later on.