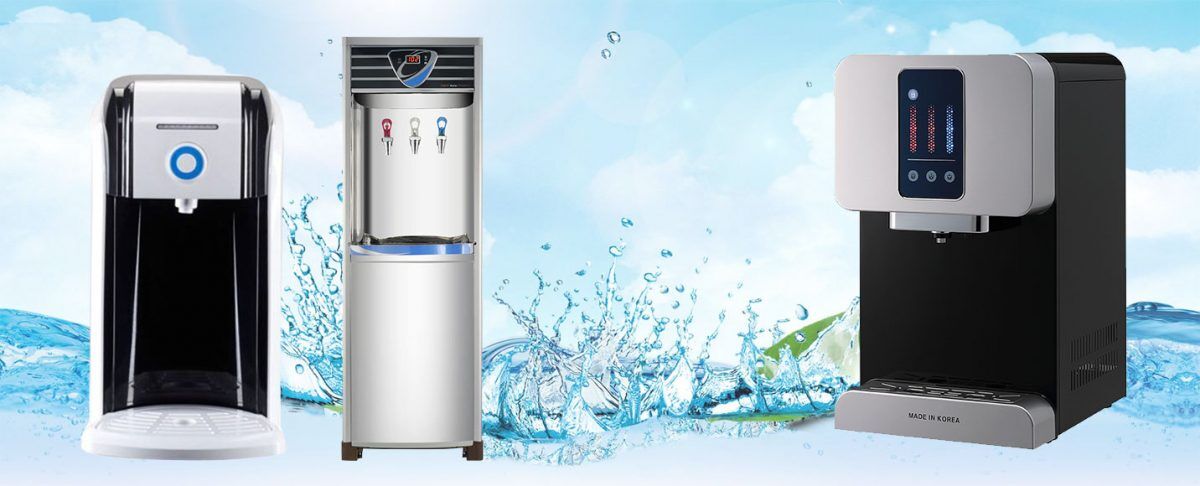 September 3, 2021
Water dispensers are now common household and commercial appliances. They are essential to any kitchen and an office setting that does not plan on parching its constituents. A water dispenser takes care of all the worries you may have about your drinking water. It is far better than to hand individual water bottles around in your office.
There is a vast market for water dispensers for offices and homes, and you may be confused about what criteria you should use to test your options. Let's explore how exactly you choose the best water dispenser for your needs that also fits your budget.
1. What do YOU require?
The first step to buying the best suitable water dispenser is figuring out what you need. Is your dispenser for a household or a place of business? Will it be heavily used, or is it a scarce convenience? How many options for temperature do you require? What is the size of space that you plan to place it in? Questions like these are what you need to ask yourself before you explore the market for Water dispenser for home and office.
There are primarily two types of water dispensers; bottled water and direct piping dispensers. Bottled water dispensers are usually seen in small offices and kitchens with a gallon of water attached to them. Direct piping dispensers are connected to water pipes from the main water supply and use water directly from your area source. They have their advantages and drawbacks, and you need to see which fits your needs best.
2. Get options
Once you have an idea of your basic requirements for Water dispenser for office or home, search the web for products that fit your budget. This step is all about minimizing your search to fit your budget and not waste time seeing products you will not buy. You will not find direct products with all your needs listed from one web search. But you will get a range of options from reliable sources where a dispenser is available that fits you best.
3. What features do you need?
There are specific qualities of the product that you need to go through, and you need to see if it fits your criteria for Water dispenser for office and gives you your money's worth.
The first thing to check is water capacity. Depending on the dispenser usage and the number of people you wish to cater to in your office or your family members at home, choose how much capacity you need. This will also determine the price in most cases and will help you better set your budget
The next thing is to find out electric usage. A cheap appliance may end up being very costly for you due to poor machinery eating up a lot of electricity and spiking your utility bill. Find the appliance's power rating and know that the range of temperature that the appliance provides determines the power rating. If you want cold or hot water, you will need to pay a higher electric cost.
Maintenance is critical to check before buying because you want your product to last long. But suppose it has a very complicated working system and requires professionals for cleaning and fixing. In that case, it may cost you a lot and not work in case of neglect. Choose a dispenser that you can easily handle and clean without requiring a technician every few days.
Many additional features may add to the cost. So, you need to pick and choose which is worthwhile for you. Examples of them are child safety locks, a wider temperature range, a built-in purifier, and a bottom half fridge (for floor dispensers).
4. Warranty
Always ask for the company warranty of the product. All electrical appliances have one, and you should inquire how long it is for, what it entails, and whether it will cover damages in the installation process. It is insurance for your appliance, and a good warranty may determine your final choice between two good products.
5. Bottle services
This only applies if you choose to use bottled water dispensers. These will run out depending on how many people will use the dispenser. Refilling them is quite a hassle as dispensers may not have built-in purifiers and will need water from a water company or your original supplier or dispenser company. You need to know how many people you expect for usage and how long it will be before your supplier provides bottle refills. This time will determine what product you choose because you always need a functioning dispenser with water.
Visit our site to browse from a wide range of products at affordable prices and see what suits your needs the best, whether you need a dispenser to provide cool refreshing water in your office quickly or a range temperature one for your kitchen.